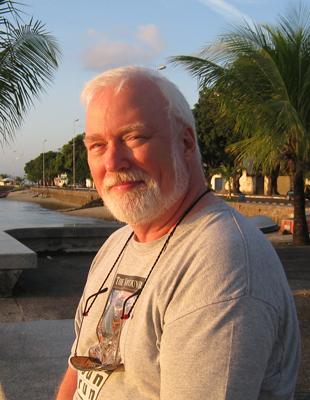 First licensed in 1979 as VE7CVM, Neil attained his advanced certification in 1980 and acquired the call VA7DX in late 1999. An avid HF, VHF and UHF contester, preferring DX to sleep and CW to SSB, Neil has also dabbled in meteor scatter, EME, tropo and satellite operation from VE7 as well as DX locations such as 7P8 and 3DAØ. Relatively new to DXpeditions, Neil has had the opportunity to visit and operate from the following locations:
Swaziland - 3DAØWC, 3DA0ET (Nov 2013)
Lesotho - 7P8NK, 7P8D
Republic of South Africa – ZS6/VA7DX
Geneva, Switzerland - 4U1ITU
Lakshadweep Islands, India - VU7RG
Clipperton Island - TX5C
Desecheo Island – K5D
Mongolia – JT1RF
Malpelo Island – HK0NA

Also as a guest operator at: VE7UF contest station, SV1IS, VK4NAZ, A62A
Neil is a member of Radio Amateurs of Canada (Assistant Section Manager BC), ARRL, ARES, Coquitlam Amateur Radio and Emergency Services Society (CARESS), Cross Border Communications Group (CBCG) and the Northern California DX Foundation.
In addition to Amateur Radio, hobbies also include skiing, SCUBA diving, sailing, travel, bike riding, photography and video (both above ground and underwater). Born and raised in Western Canada, Neil has worked in the Information Technology sector for over 40 years, the last 13 as an IT consultant specializing in interim management, leadership skills and coaching, strategic planning and outsourcing.
Since the beginning of 2010 Neil has worked primarily overseas in Singapore, Beijing, Mongolia, South Africa and Congo (DRC) with the occasional side trip to London, Malaysia, Indonesia and Japan.